Why Exhibit?
Gold Coast Seniors are embracing My Future, My Choice as a way to control how they want to live their lives now, whilst  planning for their future. If your organisation provides products or services related to Seniors, this Expo is your opportunity to be in front of thousands of Gold Coast residents.
Your potential clients and consumers, their families and their carers will be at this Expo, and they are looking to purchase products and services from you now. 
The Gold Coast Seniors Expo - My Future, My Choice will link seniors with hundreds of product and service providers as well as leisure and lifestyle options.
Participation at the Gold Coast Seniors Expo gives you:
direct access to senior consumers in an environment where people are seeking the best products

 and 

services

 in the region

an opportunity to connect and network with providers, government bodies and allied health professionals in the region
the chance to showcase, demonstrate your products, service, brand and amazing staff
The Marketing Campaign will include:
a public relations campaign with local media & our Expo ambassador to lift the profile of the event​
the expo website, which will also be widely promoted on social media, branded collateral, emails & affiliated networks
print, email and digital resources to assist you in promoting the event & your booth to your clients, networks and audiences
large banners & billboards on major roads and at key venues across the region
TV advertising campaign *based on availability
local radio ads prior to the event in conjunction with PR interviews
local newspaper and magazine publications with proposed PR editorials 
blogging and online affiliated advertising
a strong social media presence, advertising and engagement promoting the event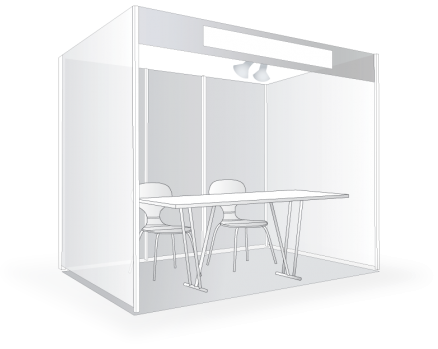 What Exhibitors get per single booth:
a complete 3 walled melamine 3 x 2m exhibitor booth
2 x spot lights and fascia with your organisation's name (logo can be added at additional cost) 
standard 1.8m trestle table with plain black table cloth and 2 chairs (upgrades available)
power for standard electrical devices (1x power board permitted) (upgrades available)
a detailed program with booth locations, info and a detailed map making your exhibit easy to find
a layout that encourages participants to easily move around and visit all booths
free coffee/tea vouchers

upgrade packages for wall banners, audio/visual equipment & more can be hired from 

ExpoNet
---
Small Business Booth
If you are small business, organisation, charity, club, school or sole trader who services the local area with senior services, products, support or advocacy, you may be eligible for a discounted Small Business Booth (3x1m). Conditions apply and booths are limited - 
Download Terms & Criteria Form.
*Regular pricing is below & standard booths must be accessed via the main booking form. 
---
Booth Pricing 
ACNC Registered Organisations 
Booth Sizes

EARLY BIRD RATE

SOLD OUT

STANDARD RATE

SINGLE (3mx2m)

$1,150+gst
$1,550+gst
DOUBLE (6mx2m)
$2,300+gst
$3,100+gst
Other Organisations
 Booth Sizes

EARLY BIRD RATE

SOLD OUT

STANDARD RATE 

SINGLE (3mx2m)

$1,850+gst

 

$1,950+gst
DOUBLE (6mx2m)
$3,700+gst
 $3,900+gst
Small Business Booth (3x1m)
-
Custom Size
Enquire
 Enquire
*Pricing is for both days of the expo and booths must be occupied full-time on each day by the organisation. 
Add On Show Bag Inserts - Limited Availability
| | | |
| --- | --- | --- |
| Booth Size | ACNC Registered | Other Organisations |
| Per insert (availability limited) | $250+gst | $250+gst |
*Show Bag Inserts - including a flyer, brochure or small booklet of your choice inside the Official Expo Show Bag. A maximum of 1500 copies of the insert will be required by the provider to the packing house by the due date and a digital copy submitted to the organisers for approval, prior to sending. The maximum size for the artwork is A4/8pp. If your artwork & copies are not received by the allocated due date they will not be included in the Show Bags. 
Upgrades
Our exhibition partners ExpoNet can assist you to make your booth stand out from the crowd.
Click here to view their catalogue. You can contact ExpoNet directly to book all upgrades outside your standard package - 02 9645 7000. (NOTE: Please only contact ExpoNet once you have paid for your booth and have a confirmed booth number.)