Connect with your community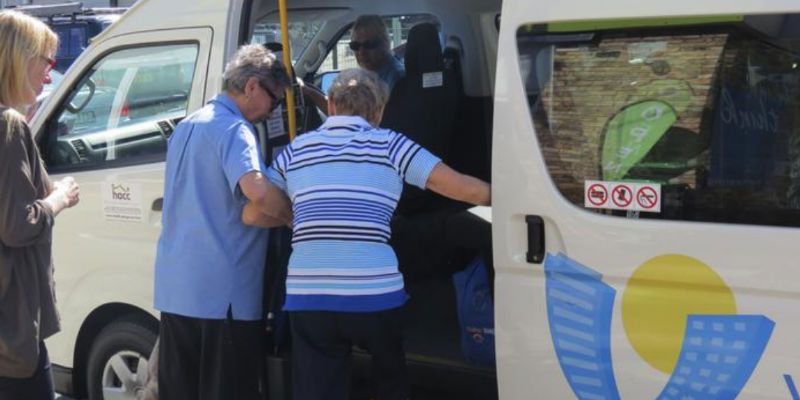 Travel anywhere on the Gold Coast with ease. Our Over 65 Community Transport is a door to door service taking you anywhere you need to go on the Gold Coast for a low fixed fare.
Our team of volunteer drivers and carers are here to support your needs and ensure you have a safe and comfortable journey, wherever you need to go. Our caring team are regularly trained in first aid, CPR, industry updates, alcohol and drug policies and manual handling, to ensure they are well qualified to deal with any situation that might arise.
They are the frontline of our operations and make sure our clients are safely transported to their destination in clean and comfortable vehicles.
Where Over 65 Community Transport takes you:
Shopping trips
Libraries
Sports and leisure
Social trips
Coffee/lunch
Appointments
Eligibility & bookings
Our Over 65 Community Transport Service is available to those who aged 65 years and over. You must be referred to us by My Aged Care
My Aged Care is the starting point to access Government Funded Aged Care services – including subsidised community transport.
They can provide information about different services that are available, assess your eligibility for these services and refer you to the appropriate service provider. To register and receive your referral please call My Aged Care on 1800 200 422 or visit myagedcare.gov.au.
If you are under 65 seeking Community Transport, we may be able to support you with our NDIS Transport and Under 65 transport options. 
For more information about eligibility and to book your next trip with us, please call us on 07 5526 0688. 
Share this page




Comment
Leave a Reply